Hi, I'm Dr. Zo (they/he pronouns). I am a Licensed Clinical Psychologist (PSY33253) living on unceded Chochenyo Ohlone land (Oakland, CA). With telehealth, I am able to see folks all across California. For now, my practice will remain telehealth to increase accessibility for clients. I work with adults 18 years old and older.
The clients I work best with are typically within QTBIPOC communities. They tend to struggle with feeling like they have to hide parts of themselves in different contexts to be included, accepted, or loved. They feel like they have to code-switch, mask, or deny parts of themself. They might feel disconnected from their own values or what they truly want. I work with them to build a therapy experience that is a place to rest, heal, and discover themselves. Together my clients and I build more places and experiences where they just get to be.
Acceptance and Commitment Therapy
Compassion
Focused
Therapy
Dialectical
Behavioral Therapy
I am queer, nonbinary, and Latine with indigenous ancestry. I've lived in California most of my life, and I've spent transformative time in other contexts that weren't so progressive or supportive for queer, trans, and BIPOC people. Through my life, I recognized how many health fields fail to adequately address the needs of these communities, and I decided that I wanted to do my part to try to change the mental health field for the better. When I am not working or geeking out with colleagues on queer/trans and BIPOC mental health, I am spending time in the sun, crocheting while my cat sleeps, or dancing.
Please contact me for any questions about any of my therapy and consulting/training services.
15 minute consultation – Free
I provide a free 15-minute consultation so you and I can get a sense of each other. You can ask whatever questions you like and get a sense of what therapy is like with me. During this call, we will decide if we are a good fit to do an initial intake.
Initial Intake (1st session) – $250
The goal of the first sessions of therapy is for us to get comfortable with each other. In the first session, I will ask you what you would like to address in therapy and other things about your background. This is an opportunity to let me know the things that feel important for me to know.
Individual Therapy – $225
Individual therapy sessions are between 45 to 50 minutes and typically occur on a weekly basis. We will focus on the things that you brought up in the initial intake session, but we will also have the opportunity to address other important issues that may come up over time.
Consulting/Training Services
Individual Consulting/Training – $250/hour
Individual or small group consulting and training sessions are for individual clinicians and small groups who cannot afford my full-fee rate for training and consulting. I offer trainings around trauma-informed care and treatment of queer and transgender clients and how to use trauma-informed frameworks in small business settings.
Organizational Consulting/Training – Contact for cost
I currently offer trainings around proper care of transgender clients in therapeutic practice and Gender 101 trainings for organizations interested in being more inclusive to their trans clients and employees. More specific trainings are available upon request.
*Sliding scale is available for organizations and individuals based on financial need. Please do not hesitate to ask about this option if you are interested in inviting me to offer training.
Check the FAQs for answers about process, insurance, and for more therapy resources.
I am a Licensed Clinical Psychologist in the state of California. I decided to become a clinical psychologist because I see how few options there are for QTBIPOC clients looking for therapy that felt safe, transparent, and comfortable.
I am dedicated to providing therapy that feels safe, transparent, collaborative, and empowering to each of my clients. I believe a good therapist is one that feels trustworthy and reliable to you. I believe a good therapeutic relationship is based on a safe, reliable, positive relationship between you and your therapist as two people. Most importantly, I believe that living a life that is meaningful to you is possible, and healing is possible.
For folks who are informed about therapeutic interventions and modalities, I have been trained in Acceptance and Commitment Therapy, Compassion-Focused Therapy, Dialectical Behavioral Therapy, and relational therapy. I am currently in the process of being trained in Internal Family Systems therapy and EMDR. In therapy with clients, I will use interventions from these types of therapy, checking in with you regularly to see what feels most helpful.

I have a BA in Psychology from the University of Notre Dame and a Doctorate in Clinical Psychology (PsyD) from the PGSP-Stanford PsyD Consortium at Palo Alto University. Throughout my training and career, I have focused on learning frameworks and techniques that are most supportive and useful to QTBIPOC clients. Whether I am a good fit for you or not as a therapist, I believe that you deserve therapy that feels supportive, effective, and affordable. If we meet for a few sessions and one of us decides this isn't a good fit, I will work with you to find referrals to find you a therapist that is a better match for you.
Jimenez, Z.A. & St. Amand, C. (accepted for publication). Gender embodiment surgery. In Block, A. & Sarwer, D. (Eds.). Presurgical Psychological Screening: Understanding Patients, Improving Outcomes. Washington DC: American Psychological Association.  

Hastings, J., Bobb, C., Wolfe, M., Jimenez, Z.A., & Amand, C. S. (2021). Medical care for nonbinary youth: Individualized gender care beyond a binary framework. Pediatric Annals, 50(9), e384-e390.
Goldbach, C., Kuper, L., Jimenez, Z., Domínguez, S., & St. Amand, C. (November 2020). Nothing about us without us: Toward a trans-centered approach to understanding gender dysphoria. Mini Symposium presented at the 26th Scientific Symposium of the World Professional Association of Transgender Health, Virtual Conference.
Jimenez, Z. and Bobb, C. (2021, September). Gender Affirming Care: Considerations and Practices (via video conference). 2-Hour professional training for medical providers and support staff at Providence Medical Group of Southern California, Torrance, CA.

Jimenez, Z. (2020, October). Introduction to transgender, nonbinary, and gender diverse community and principles of respect when working with the community (via video conference). 1-Hour academic guest lecture for public health undergraduate course at American University, Washington, DC. 

Jimenez, Z. (2020, July). Importance of community input on trans healthcare (via video conference). 1.5-Hour CE training for psychologists at CSU Long Beach, Long Beach, CA.

Jimenez, Z. (2020, June). Transgender ally training (via video conference). 1.5-Hour staff ally training at CSU Long Beach, Long Beach, CA.
"Healing makes room for us to fight in the places where it's necessary and love in the places we long to."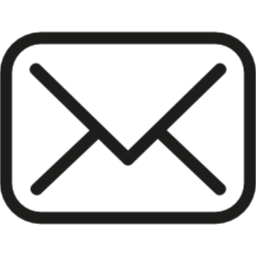 Send an email at Zo@DoctorZo.co to request a 15-minute consultation. Please provide your name, private phone number or email address, and your availability for the consultation. Please be aware that I do not monitor email 24/7. For resources, visit FAQs.